20210514 Ahmedabad: Major fire at AMTS depot in Lal Darwaza

India Jan 05 2022 "Automobile & Railway"
Dead : dead 0 or unknown Burnout : 0 or unknown Injured : injured 0 or unknown
Ahmedabad: Major fire at AMTS depot in Lal Darwaza
Updated: 2021-05-14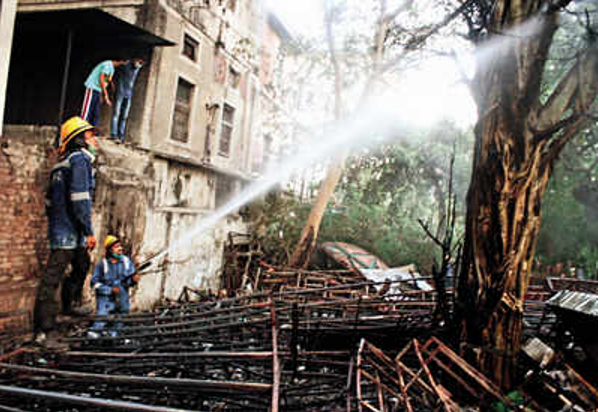 AHMEDABAD: A huge fire broke out at a bus depot of Ahmedabad Municipal Transport Service (AMTS) in Lal Darwaza on Thursday evening after which personnel of Ahmedabad fire and emergency services (AFES) rushed to the spot and controlled the fire. No casualty was reported in the accident.
According to an officer of AFES, the fire broke out among scrapped buses and spread to other areas of the depot. There are residential houses around the depot due to which it was necessary to control the fire immediately.
Three vehicles of AFES from Shahpur and Danapith fire station reached the spot and doused the fire in an hour. Properties worth lakhs have been gutted.
The smoke from the fire causes panic among people as ot could be seen from a distance.
Web Source: The Times of India
https://timesofindia.indiatimes.com/city/ahmedabad/major-fire-at-amts-depot-in-lal-darwaza/articleshow/82614233.cms