20210521 Fire breaks out in west Delhi hospital, no injuries reported

India Jan 10 2022 "Building" "Hospitals"
Dead : dead 0 or unknown Burnout : 1 to 29 Injured : injured 0 or unknown
Fire breaks out in west Delhi hospital, no injuries reported
Updated: 2021-05-21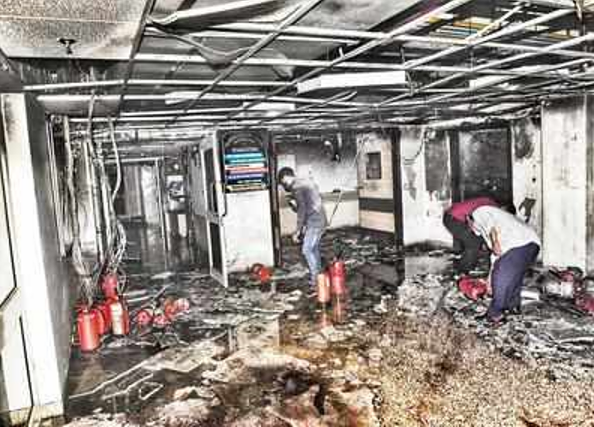 New Delhi: There was panic at the ESI hospital in west Delhi's Punjabi Bagh after a fire broke out on the second floor of the building on Thursday afternoon.
No casualties or injuries were reported in the blaze. Officials said some medical equipment was damaged. The fire was reported at the non-Covid block of the hospital.
"The fire was in the UPS room of the operation theatre and there were no patients on the floor. Around 20 hospital staff were safely rescued," a senior fire official said.
Delhi Fire Services chief Atul Garg said that they received a call around 1.15pm about the fire and rushed seven fire tenders. The fire was brought under control in an hour and normalcy was restored around 2.25pm.
An enquiry is being conducted to ascertain the cause of blaze. Police suspect a short circuit to be the reason behind the fire. TNN
Web Source: The Times of India
https://timesofindia.indiatimes.com/city/delhi/fire-breaks-out-in-west-delhi-hospital-no-injuries-reported/articleshow/82811349.cms