20220609 Closure for kin as 10 more Delhi's Mundka victims identified

India Nov 19 2022 "Building" "Factories"
Dead : dead more than 10 Burnout : 1 to 29 Injured : injured 0 or unknown
Closure for kin as 10 more Delhi's Mundka victims identified
Updated: 2022-06-09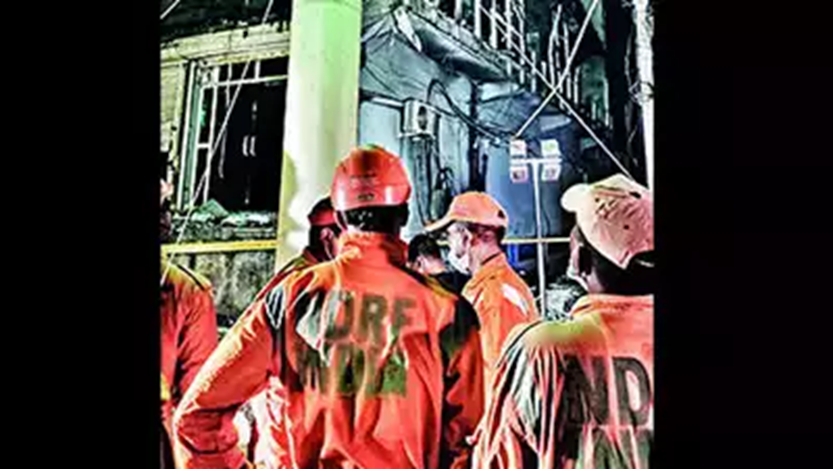 NEW DELHI: Ten more people who were killed in the massive fire in Mundka have been identified after their DNA profiles matched with their family members.
With this, so far 21 people have been identified, and the identity of six is yet to be ascertained. The bodies of three other victims were handed over to their family members on Tuesday for the final rites. Family members of the deceased are worried about the compensation they are yet to receive.
Sameer Sharma, deputy commissioner of police (outer), said, "On Wednesday, two FSL reports were received along with the bodies of 10 people, namely Pooja, Madhu, Preeti, Poonam, Mushrat, Geeta Chauhan, Sonam, Amar Nath Goyal, Asha and Bharat Negi. Their bodies will be handed over to the family members on Thursday". Amar Nath Goyal is the father of arrested accused Harish and Varun Goyal.
The fire at an industrial unit in Mundka on May 13 had left more than 100 workers trapped. While some managed to jump off the four-storey building or were rescued by locals and firefighters, many were charred beyond recognition. The building did not have any fire safety clearance or the licence to operate a manufacturing unit. Many family members who gathered outside the mortuary of Sanjay Gandhi Memorial Hospital were worried as the compensation amount promised to them from the government has still not come.
Many people lost their sole breadwinners and wanted the government to offer them a job to run their families. For many, it was a moment of closure as they finally got a chance to perform the last rites of their loved ones. Pramod, brother of Narender, who was killed in the blaze, stated that the FSL report was a confirmation that it was his brother who had passed away. "We can now perform his last rites respectfully and also submit documents for necessary compensation," he said. 
On the other hand, government officials stated that they had the approvals for compensation for some of the families, and they will be released in the coming days. "Details of all the deceased were already gathered and bank account details of some are left. The process is underway and will be completed soon," said an official. 
Akbar, whose wife Mushrat was identified on Wednesday night, said he was still waiting for his compensation amount. "So many families have lost their loved ones. Many are now hoping to get a government job to start a source of livelihood."
Web Source: The Times of India
https://timesofindia.indiatimes.com/city/delhi/closure-for-kin-as-10-more-mundka-victims-identified/articleshow/92090909.cms