20220611 Parabat train fire: Rail service to Sylhet resumes after four hours

Bangladesh Nov 19 2022 "Automobile & Railway"
Dead : dead 0 or unknown Burnout : 0 or unknown Injured : injured 0 or unknown
Parabat train fire: Rail service to Sylhet resumes after four hours
Updated: 2022-06-11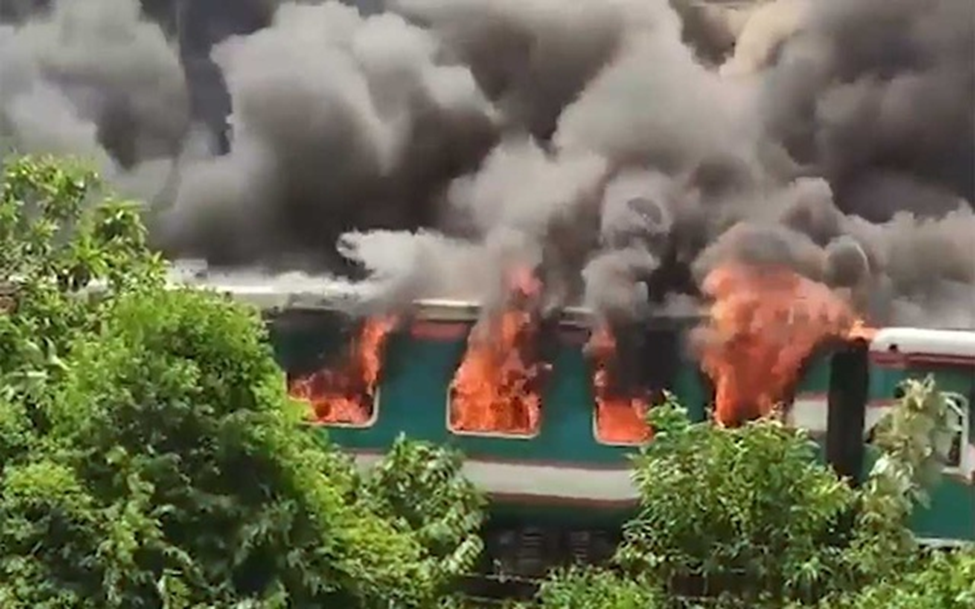 Rail service from Sylhet to the rest of the country was restored four hours after a fire swept through two carriages of the Parabat Express.
The train was near the Shamsernagar Airport in Moulvibazar around 1 pm on Saturday when the fire started and cut off Sylhet's rail links.
"Rail service from Sylhet to Dhaka and Chattogram resumed around 5 pm," said Jalal Uddin, station master at Shamsernagar Rail Station.
Four units of the fire service worked to put the fire out and had the situation under control in about an hour.
The two carriages caught in the blaze were separated from the rest of the train.
Around 4 pm the train, with the two damaged carriages, set off for Kulaura Rail Station, according to journalists on the scene.
The railway completed its checks and resumed its service afterwards, said Firoz Dohar, senior deputy assistant engineer at Bangladesh Railway.
According to rail authorities, the train was travelling from Dhaka to Sylhet when the fire started in its dining car. The fire then spread to one of the neighbouring passenger carriages. The driver then stopped the train.
No one was injured in the fire and the passengers are all safe, the station master said.
Moulvibazar Deputy Commissioner Meer Nahida Hossain announced that a seven-member panel would be formed to investigate the incident.
The panel will have seven working days to submit their report.
Web Source: BDNews24
https://bdnews24.com/bangladesh/2022/06/11/fire-engulfs-carriages-on-parabat-express-train-snapping-rail-links-to-sylhet