20221007 Massive fire at plastic factory in Noida, no loss of life reported

India Mar 18 2023 "Building" "Factories"
Dead : dead 0 or unknown Burnout : 1 to 29 Injured : injured 0 or unknown
Massive fire at plastic factory in Noida, no loss of life reported
Updated: 2022-10-07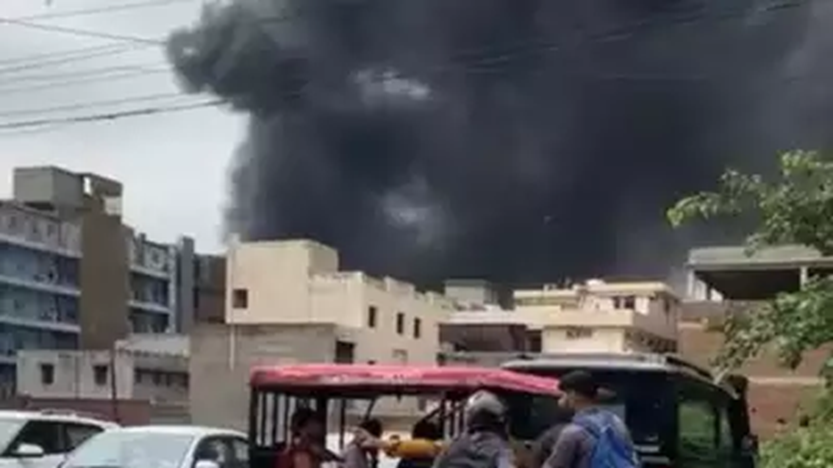 NOIDA: A fire broke out at a plastic factory in C block of Sector 3 Noida on Friday afternoon. So far no loss of life has been reported.
According to the fire officials, they received a call about the fire at around 3:15pm following which eight fire tenders were rushed to the spot.
Officials said 50 percent of the fire has been controlled in the 3-storey building. The factory workers had escaped the building as soon as smoke started from the back of the factory. 
Officials said no one is trapped inside and everyone got out safely.
Web Source: The Times of India
https://timesofindia.indiatimes.com/city/noida/massive-fire-at-plastic-factory-in-noida-no-loss-of-life-reported/articleshow/94706131.cms