2022107 Fire at smelting plant in Phuket, no casualties 

Thailand Mar 18 2023 "Building" "Factories"
Dead : dead 0 or unknown Burnout : 1 to 29 Injured : injured 0 or unknown
Fire at smelting plant in Phuket, no casualties 
Updated: 2022–10–07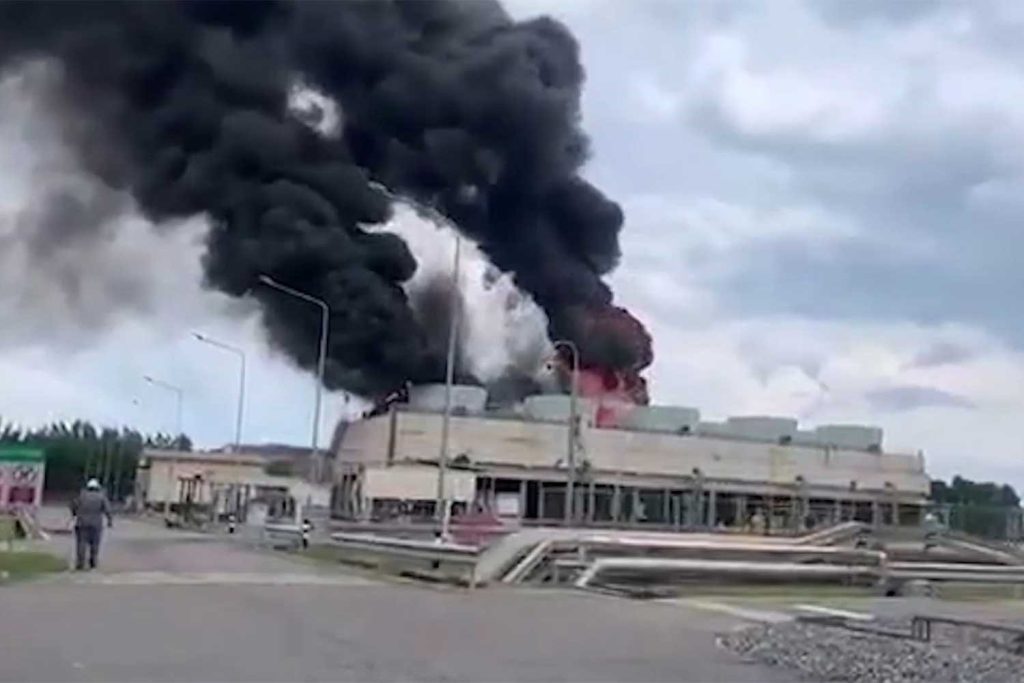 Black smoke pours from cooling towers at the Chana power plant in Chana district of Songkhla province on Friday. There were no injuries and supply was not affected. (Photo: Assawin Pakkawan) 

SONGKHLA: A fire at the Chana power plant on Friday damaged five cooling units, but has not interrupted the supply of electricity to the area.
The fire began around 11.30am on Friday at the Chana power plant in tambon Khlong Pia, sending thick, black smoke billowing into the sky.
The blaze was in the cooling towers behind the power plant. Seven fire trucks were sent to the scene and the crews had the fire under control in about one hour.
An initial survey found five cooling units were damaged in power plant 1.
Prasertsak Cherngchawano, deputy governor of the Electricity Generating Authority of Thailand (Egat), said there were no casualties in the fire.
Egat coordinated with the Chana district office, disaster prevention and mitigation's Thepha office and Chana police to control the situation. He confirmed the fire was under control.
"I can assure people that this incident will not affect the power supply to residents and communities in the area. The cause of the fire is being investigated. If we have further information we will immediately keep people informed,'' Mr Prasertsak said.  
Web Source: Bangkok Post
https://www.bangkokpost.com/thailand/general/2409465/fire-at-chana-power-plant-no-supply-interruption