20230404 Fire breaks out at Pahang Street restaurant, no injuries reported

Singapore Sep 17 2023 "Building" "Stores"
Dead : dead 0 or unknown Burnout : 1 to 29 Injured : injured 0 or unknown
Fire breaks out at Pahang Street restaurant, no injuries reported
Updated: 2023-04-04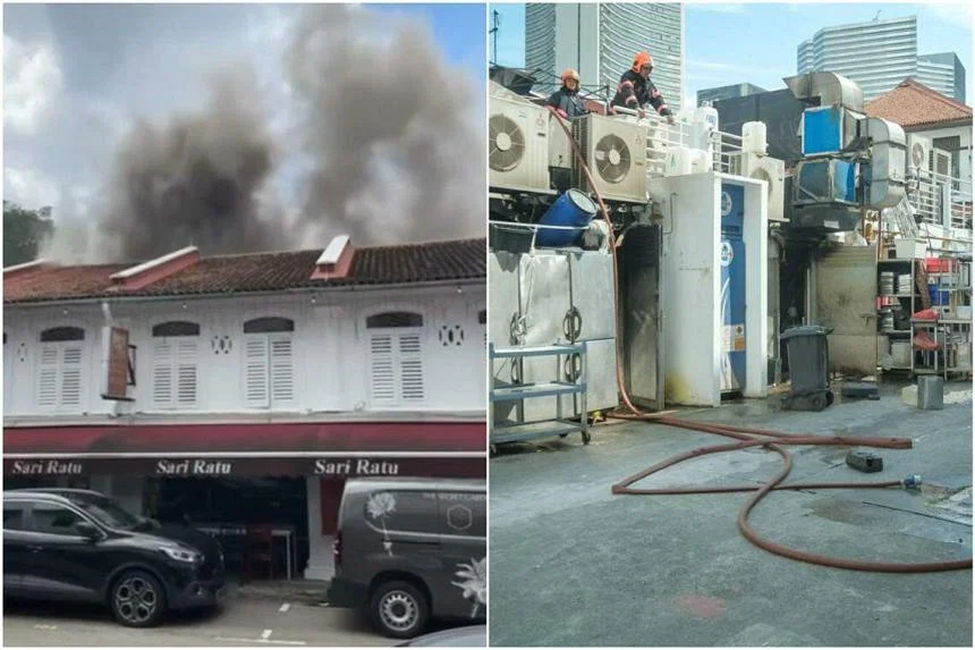 Seven people had exited the restaurant before the SCDF arrived, and no injuries were reported. PHOTOS: SCREENGRAB FROM SINGAPORE ATRIUM SALE/FACEBOOK, GAVIN FOO
SINGAPORE – A fire broke out at Sari Ratu Padang Indonesian restaurant in Pahang Street on Tuesday afternoon.
In response to queries from The Straits Times, the Singapore Civil Defence Force (SCDF) said it was alerted to the accident at about 2.05pm.
Two water jets were used to extinguish the fire in the two-storey shophouse, said SCDF. The blaze involved the contents of a kitchen on the first storey and a storeroom on the second.
Seven people had left the restaurant before the SCDF arrived, and no injuries were reported.
The cause of the fire is under investigation.
Web Source: Straits Times
https://www.straitstimes.com/singapore/fire-breaks-out-at-pahang-street-restaurant-no-injuries-reported