20230406 1 man injured in fire at Bukit Batok prata eatery

Singapore Sep 18 2023 "Building" "Stores"
Dead : dead 0 or unknown Burnout : 1 to 29 Injured : injured 1 to 9
1 man injured in fire at Bukit Batok prata eatery
Updated: 2023-04-06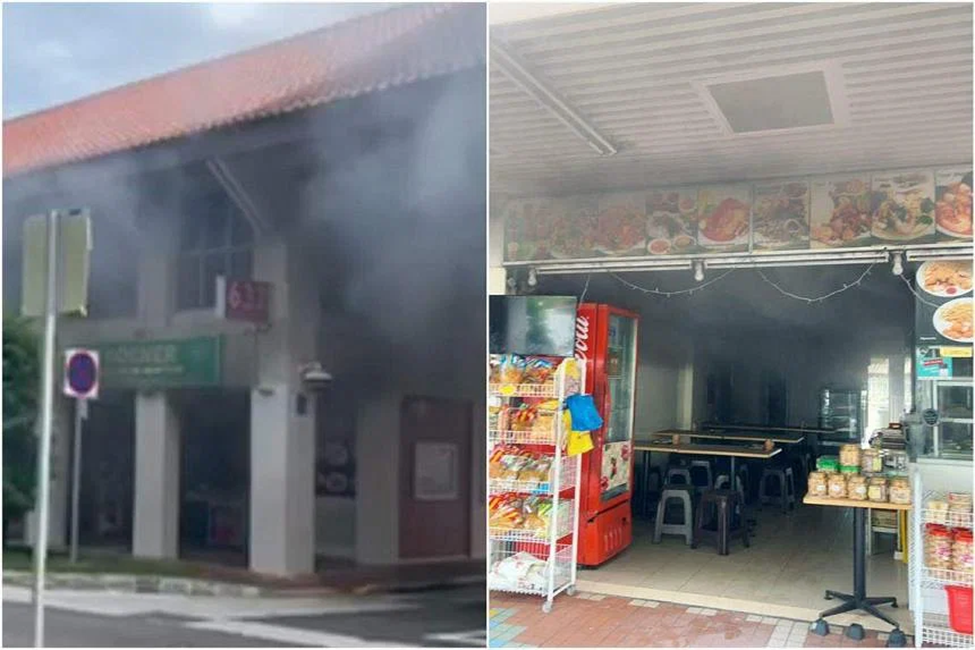 The Singapore Civil Defence Force (SCDF) was alerted to the fire at Block 632 Bukit Batok Central, the address of Mufiz Food Corner, at about 8.45am. PHOTOS: SHIN MIN DAILY NEWS
SINGAPORE – A man was taken to hospital after a fire broke out at an Indian-Muslim eatery in Bukit Batok on Thursday morning.
The Singapore Civil Defence Force (SCDF) said it was alerted to the fire at Block 632 Bukit Batok Central, the address of Mufiz Food Corner, at about 8.45am.
One man who had blisters and redness on his face was taken to Singapore General Hospital.
Three people had evacuated the eatery, which sells roti prata and Thai-Muslim seafood, before SCDF arrived.
SCDF said the fire, which involved the contents of a kitchen, was extinguished by its officers using a hose reel and two compressed air foam backpacks.
The 50-year-old owner of the eatery, who wanted to be known only as Mr Syed, told Chinese-language newspaper Shin Min Daily News that the fire originated from a gas stove.
"One of my employees got burnt when he tried to turn off the stove," he said.
"I'll have to close my stall for five days (for repairs) and my business will be greatly affected. A day's turnover is about $3,000."
Local media outlet 8world reported that more than 20 diners had evacuated the eatery and the McDonald's outlet next door.
A 44-year-old woman, who wanted to be known only as Ms Huang, said she was having breakfast at McDonald's when she smelled smoke and realised the adjacent eatery was on fire.
She added that two employees of the eatery tried to put out the flames with fire extinguishers.
Web Source: Straits Times
https://www.straitstimes.com/singapore/1-man-injured-in-fire-at-bukit-batok-prata-eatery