20230407 Forest suffers 'worst wildfire in 20 years'

Thailand Sep 18 2023 "Forest"
Dead : dead 0 or unknown Burnout : 0 or unknown Injured : injured 0 or unknown
Forest suffers 'worst wildfire in 20 years' 
Updated: 2023-04-07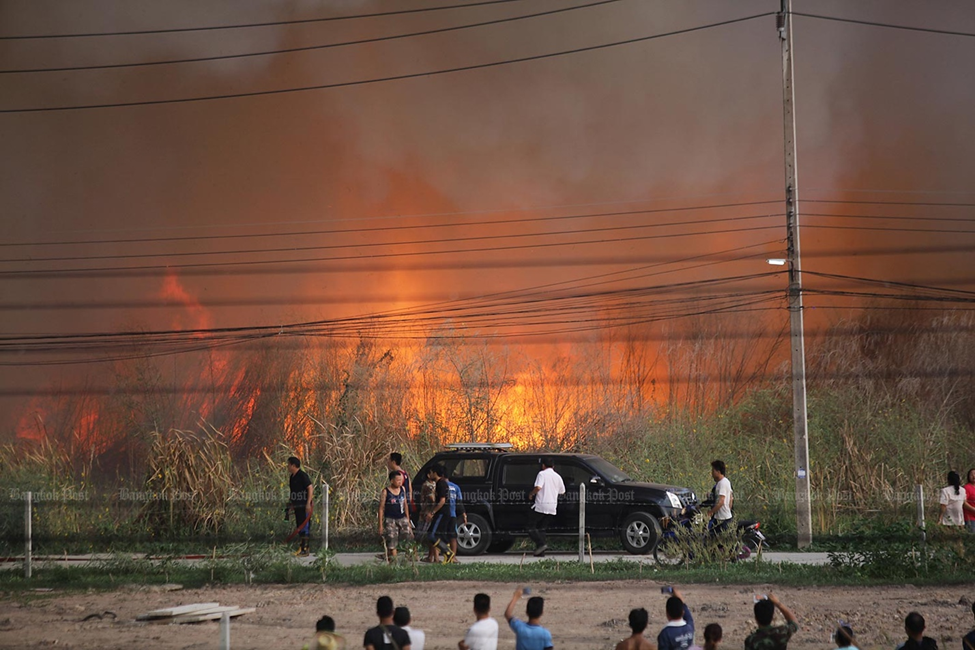 A wildfire has burned down more than 600 rai of forest in Doi Tung mountain in Chiang Rai, which locals have billed as the worst such disaster in two decades.
The fire occurred on Wednesday at 3pm after a high-voltage cable fell on some dried bamboo, sparking the conflagration. Strong winds exacerbated the situation, allowing the fire to spread rapidly through local fire barriers to wreak havoc on at least 500 rai of land.
Pa Doi Tung forest fire control station, together with local officials, the Pha Muang task force, volunteers and eight fire trucks, rushed to the scene to douse and contain the forest fire around the Thai-Myanmar border near Ban Pha Bue and Ban La Ba in Mae Fa Luang.
At 11.40pm, the fire was reportedly 70% contained.
The Pha Muang task force also deployed officials to contain the blaze around the road from Ban La Ba.
Station chief Piyapong Sornchai said officials tried to contain the fire to prevent its further spread and fortified natural fire barriers like Lam Huay stream and a nearby coffee plantation with the help of two local villages.
Officials also sprayed water at certain spots to prevent the fire from spreading to key landmarks. Locals described it as the worst wildfire in 20 years.
Aerial checks will be conducted to appraise the damage, with 600 rai expected to have been heavily affected.
More than 100 officials will be deployed to scour the area, with air support used to release water on the same spot to prevent any flare-ups, Mr Piyapong said.
Besides Doi Tung, fires were also burning Doi Jorrakhe in Mae Chan district and Pa Doi Phra Bat in Muang district, although the blazes in this area have since been 70-80% contained, according to local reports. The fire also scorched the forest in Doi Luang National Park near Ban Tham Pa Sang in Phan district.
Chiang Mai's deputy governor Chatchawan Panya said the province had taken pains of late to combat its record haze problems. Despite strict measures, however, illegal burning and hotpots are still seen in many spots across the province, he said.
Web Source: Bangkok Post
https://www.bangkokpost.com/thailand/general/2544754/forest-suffers-worst-wildfire-in-20-years