20230604 Delhi: Massive fire breaks out at slums in Jahangirpuri

India Nov 19 2023 "Building" "Warehouses"
Dead : dead 0 or unknown Burnout : 1 to 29 Injured : injured 0 or unknown
Delhi: Massive fire breaks out at slums in Jahangirpuri
Updated: 2023-06-04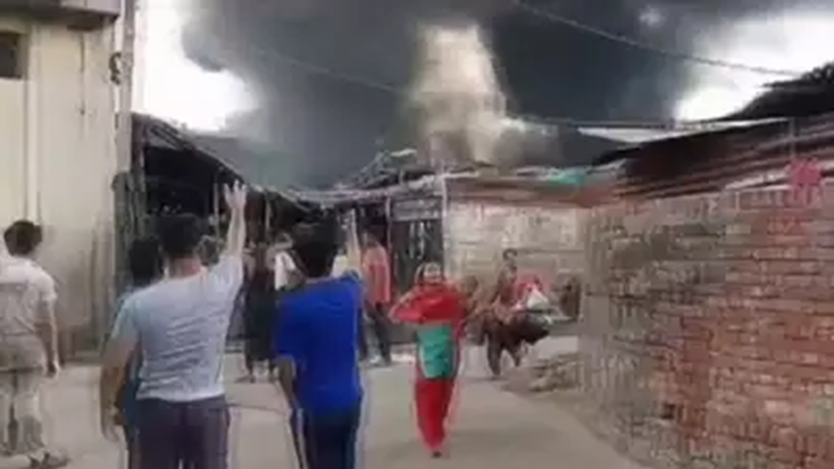 NEW DELHI: A massive fire broke-out at slums in Delhi's Jahangirpuri area on Sunday.
When we reached here, we found that a godown of waste materials, located a little outside the slum areas, had blazed, reported news agency ANI quoting fireman.
A call regarding fire was received by the fire brigade around 10.30am.
Officials said that a cooling process will take a while.
Earlier today, a fire also broke out at Maulana Azad Medical College's old boy's hostel in the national capital, officials said.
"A fire call has been received about the hostel fire in Maulana Azad Medical College on Sunday morning at 6:09 am," the official said.
The fire was extinguished and no causality or injury to anyone has been reported, they said.
Web Source: The Times of India
https://timesofindia.indiatimes.com/city/delhi/delhi-massive-fire-breaks-out-at-slums-in-jahangirpuri/articleshow/100742565.cms