20230604 8 injured as blast-hit oil tanker catches fire in Narayanganj

Bangladesh Nov 19 2023 "Shipboard"
Dead : dead 0 or unknown Burnout : 0 or unknown Injured : injured 1 to 9
8 injured as blast-hit oil tanker catches fire in Narayanganj
Updated: 2023-06-04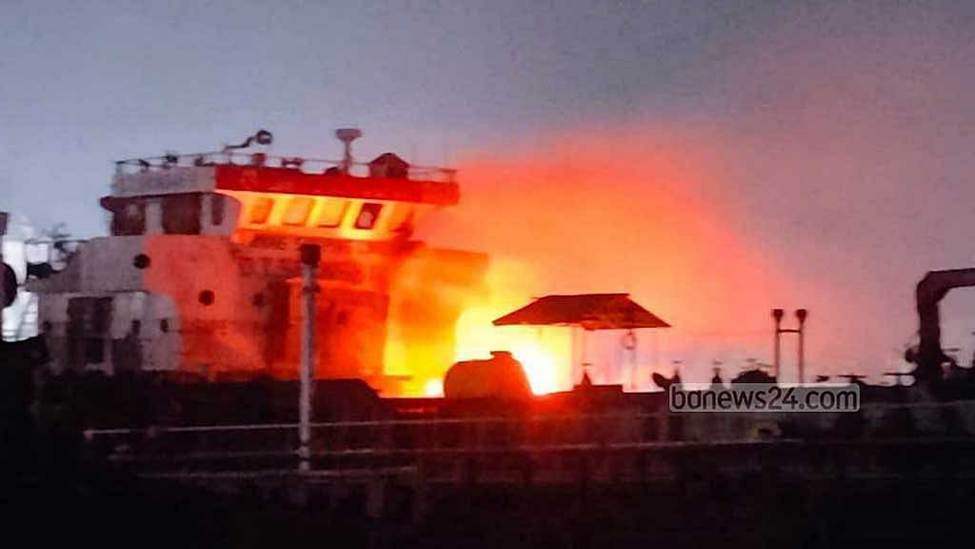 An explosion in an oil tanker anchored in the Shitalakkhya River at Narayanganj's Rupganj has left eight people injured.
Five of them suffered serious burn wounds and are currently undergoing treatment at Dhaka's Sheikh Hasina National Institute of Burn and Plastic Surgery.
The tanker, named OT Shanghai-8, was anchored at the Darikandi Dockyard when it was rocked by an explosion around 1:30 am on Sunday, according to Inspector Ataur Rahman of Rupganj Police Station.
He said the blast was sparked by the accumulation of gas inside the tanker, which at the time was empty after unloading the oil it was carrying at the port.
"The ship instantly caught fire, burning crew members and workers onboard. Some of them are in hospital care."
However, no deaths were reported in the incident, according to Rahman.
The injured have been identified as the ship's staffers Mannan Rahad, 23, Humayun Kabir, 54, Tajul Islam Limon, 24, Imtiaz Ahmed, 42, Rubel, 38, Sohail, 38, Nazmul, 33, and Rakib, 24.
Workers reported that there was a sudden explosion which ignited a blaze onboard, prompting many members of the ship's crew to jump into the river.
They were later rescued with the help of their colleagues.
Informed of the matter, the Narayanganj fire service dispatched four units to tame the flames, according to the department's Assistant Director Alamgir Hossain.
"The initial belief is that the fire broke out due to an explosion in the empty oil tanker."
Md Tarikul Islam, a resident doctor at the burn institute, said eight people were brought to the facility after the incident. Five of them are in critical condition.
Among them, Tajul sustained burns to 67 percent of his body, while Rubel and Sohel each had 45 percent of their bodies burnt. Meanwhile, burns covered around 30 percent of Humayun and Imtiaz's bodies. All of them are also suffering from respiratory complications.
Rakib, Rahad, and Nazmul were released after being given first aid, according to Dr Islam.
Web Source: BDNews24