20230602 Taxi catches fire on road in Yishun

Singapore Nov 19 2023 "Automobile & Railway"
Dead : dead 0 or unknown Burnout : 0 or unknown Injured : injured 0 or unknown
Taxi catches fire on road in Yishun
Updated: 2023-06-02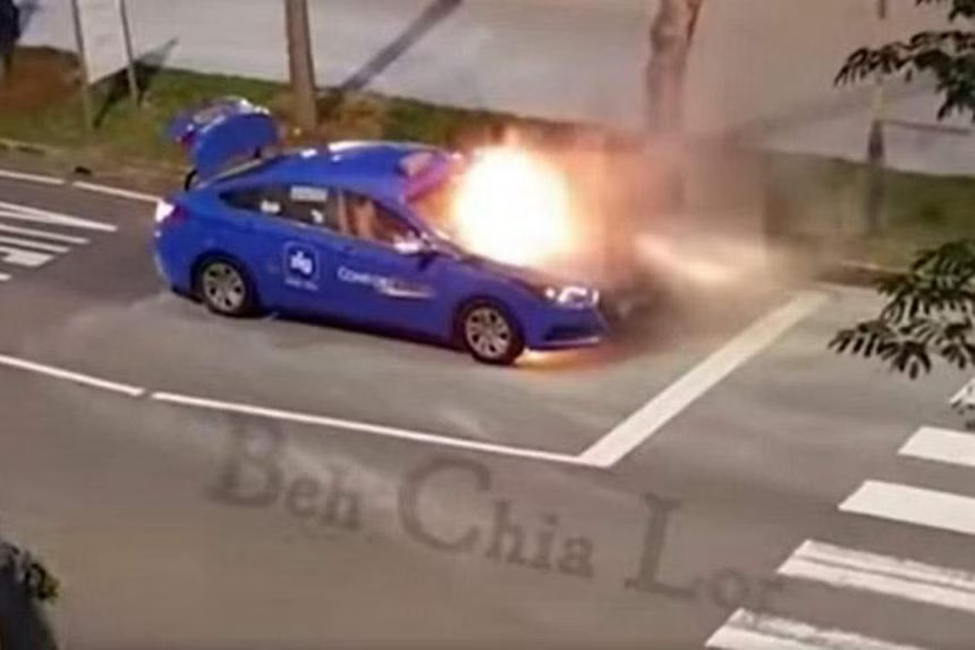 SINGAPORE – A taxi was engulfed in flames in Yishun Street 11 on Tuesday morning. The Singapore Civil Defence Force (SCDF) put out the fire and no one was injured.
In an 18-second video posted on the Beh Chia Lor – Singapore Road Facebook page on Thursday, the front of a blue ComfortDelGro taxi is seen to be on fire.
Seconds later, a loud explosion can be heard and the fire erupts into a larger blaze.
SCDF, which was alerted to the incident near Block 149 at about 6.40am, said the fire involved the taxi's engine compartment. SCDF's officers doused the fire using two water jets.
The cause of the fire is under investigation, it added.
Mrs Grace Wu, ComfortDelGro's vice-president (special grade) for group corporate communications, told The Straits Times that there were two passengers in the taxi when the driver saw smoke coming out from the bonnet.
"He immediately stopped the taxi and stepped out to check while the two passengers on board also got out safely at this time. When the fire broke out subsequently, no one was injured," she said.
Web Source: Straits Times
https://www.straitstimes.com/singapore/taxi-catches-fire-on-road-in-yishun