20210124 Fire rages in South Triangle, Quezon City

Philippines Jan 28 2021 "Building" "Other bldg."
Dead : dead 0 or unknown Burnout : 1 to 29 Injured : injured 0 or unknown
Fire rages in South Triangle, Quezon City 
Updated: 2021–01–24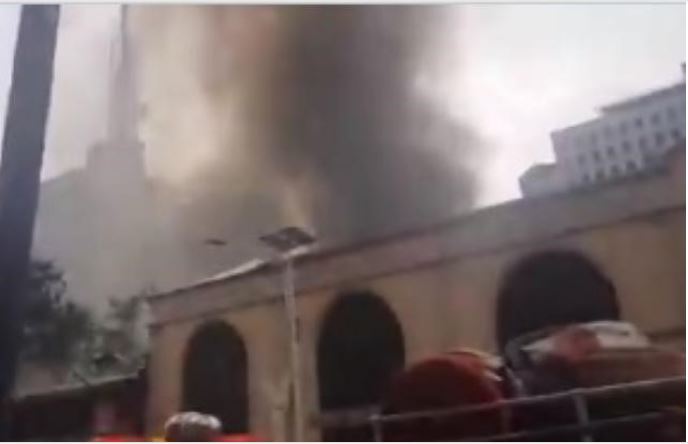 A fire of still undetermined origin broke out at past 11 a.m. on Sunday in Barangay South Triangle in Quezon City. 
Super Radyo DzBB's Luisito Santos, in a follow-up report, said the fire hit an abandoned building surrounded by high walls. 
As of 11:20 a.m. the fire was still raging near the chapel of a nun's convent along Panay Avenue. 
At about 11:37 a.m. firefighters announced the fire was under control. 
An investigation is ongoing to the determine the origin of the fire and the cost of damage to property.  —LBG, GMA News 
Web Source: GMA
https://www.gmanetwork.com/news/news/metro/773001/fire-rages-in-south-triangle-quezon-city/story/